TACAWA CRM System
As a non-profit organization, Turkish American Cultural Association of Washington receives it is strength from members of the Turkish-American community.
In order to better track active/expired memberships and to automate membership renewals, to better track donations, fundraising, event and registrations we are switching to a CRM system which is specialized for non-profit organizations.
For this purpose, we started utilizing NeonCRM (z2systems.com) . NeonCRM supports;
Almost all non-profit related activities
Can be utilized for newsletter distribution
Can be configured to accept any type of payments for memberships, donations, fundraising etc.
We have signed up for the service and started utilizing the system. There are already family and individual accounts added to the system. We started tracking our members using this system.
Using this system, e-mails already sent out to individuals to register to the system. By registering, you are going to;
Access your profile information over secured pages
View your membership status, membership level, membership expiration date and options to renew your membership over secured pages
Donate, track events and register for them
The automated e-mail sent is similar to the one below, please check your mailbox to see if you already received one. If not, please click on the link provided below to create a new account for yourself
E-mail Sent for Registration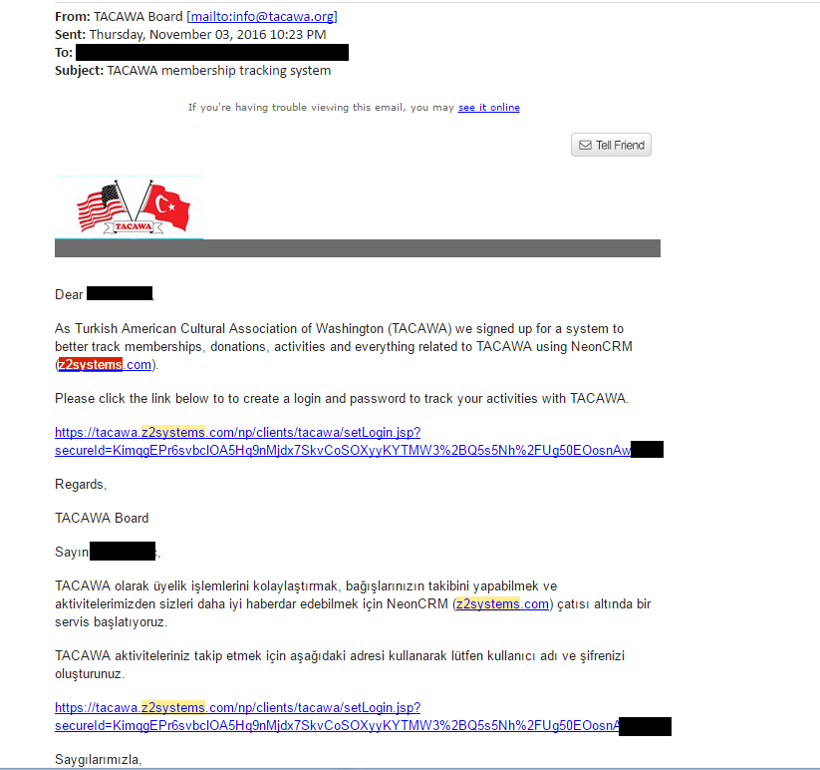 Please click on the link supplied above to create a username/password for your account. If you haven't received such e-mail you can still navigate to https://tacawa.z2systems.com to create an account for yourself.
After you login, you can view your Membership status, and other actions as shown in the screenshots below.
CRM Membership Overview

CRM Update Your Profile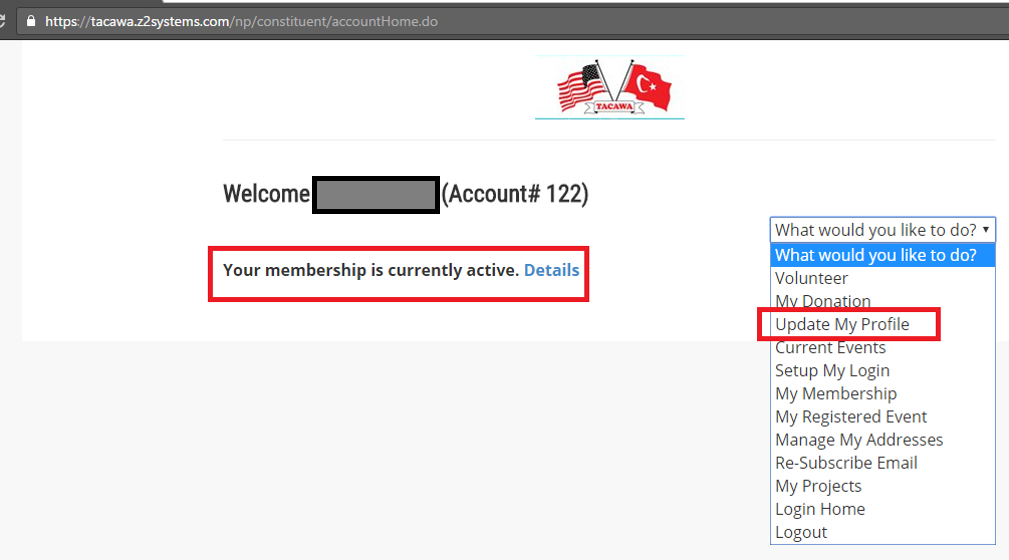 View Your Membership Status & History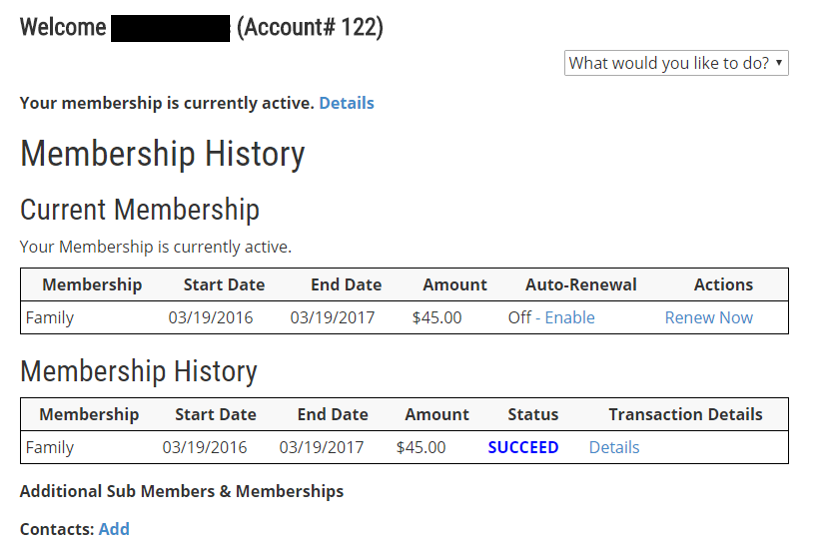 Membership Types Page when Renewing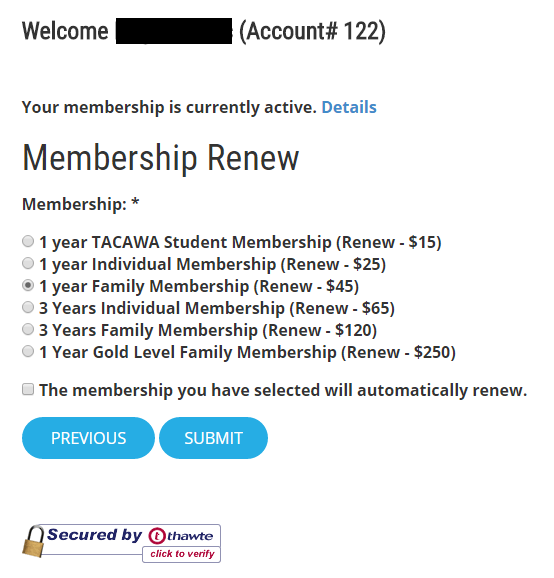 Payment Types In the System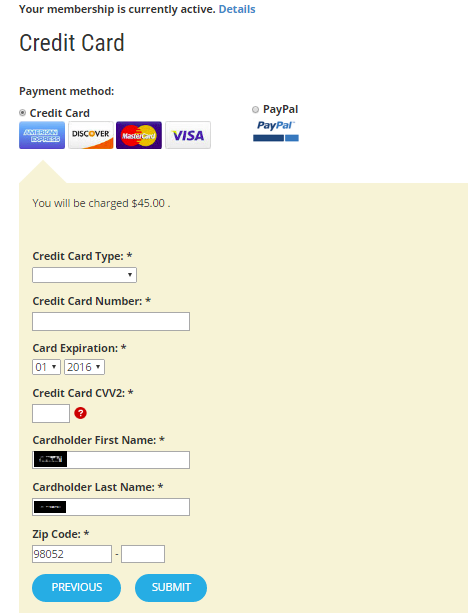 Donations and Donation History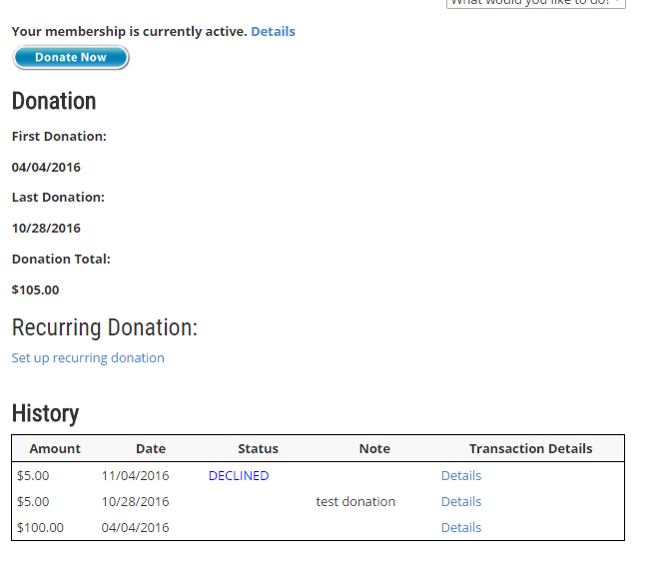 Donations/Recurring Donations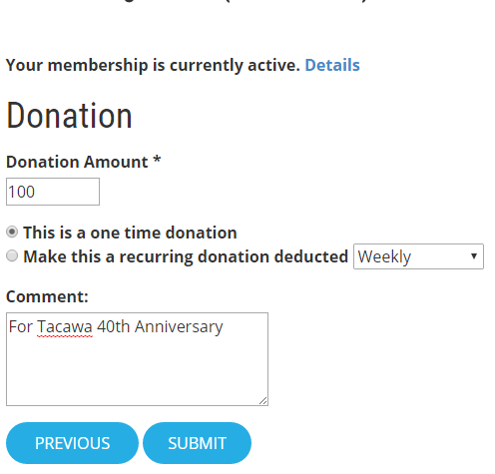 Events Main Page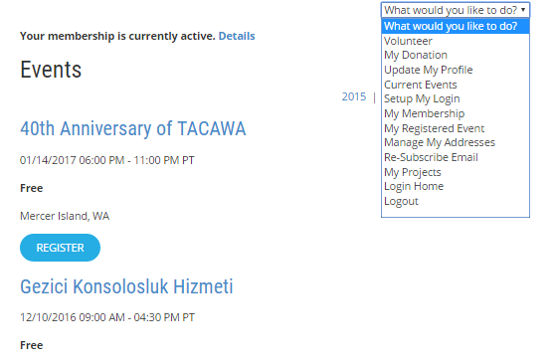 Events Details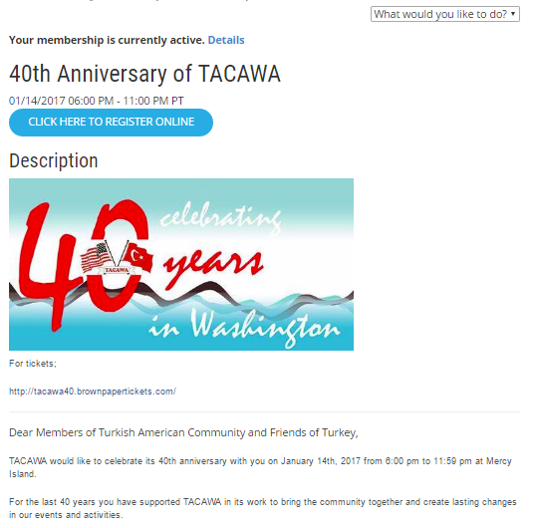 Event Registrations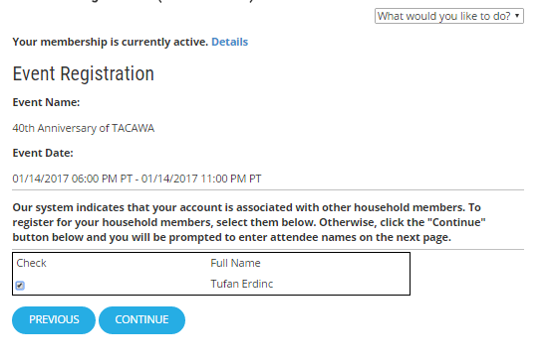 Event Registrations Summary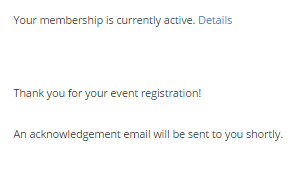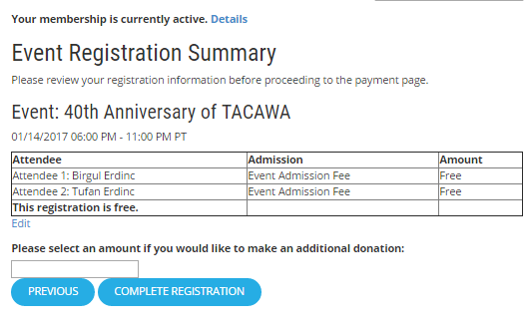 Event Registrations Confirmation